From now until Halloween, we will be counting down the 27 best deep-sea organisms. Why 27? Because it is 7 more than 20.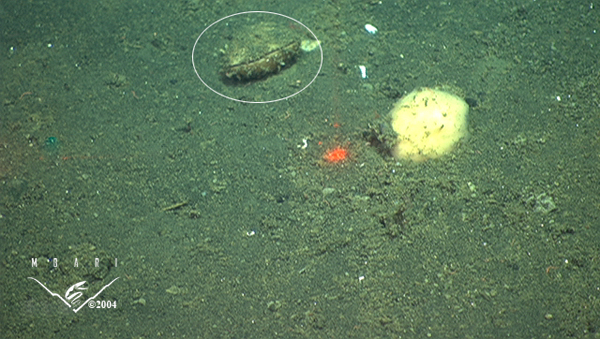 #27 Deep-Sea Brachiopods or Lampshells
The lowly brachiopod… Today we confuse them for their superficial resemblance to clams* but if it wasn't for that pesky Permian mass extinction they might be kicking clam butt all over the place. 99% of them are gone, but a few tough-as-nails species hold out near the poles, in the deep, and exotic shallow water places all over the world like Australia and New England.
How do you know if a brachiopod is dead or alive? You don't. Open up the valves of brachiopod and you'll discover next to nothing, just a lot of empty space. The have little living tissue and what they do have doesn't do a lot. The breathe and eat little, making them perfectly equipped for the deep sea. They are sort of the living dead except they won't suck you brains out.
They make our list because they represent the antithesis of a charismatic organism and
have their own song written by our very own Kevin. Video is below the fold… kidding. What would you film?
*What you would find in a brachiopod, if you had a microscope and looked really hard is a lophophore, a ring of ciliated tentacles around the mouth, an organ they share with the bryozoans and phoronids. Other bivalves don't have these.