[EDIT: Except the slugs are in New Zealand, not Australia – brain fail! Sorry to all Down Under. See comments below for an invigorating discussion of who is more toxic.]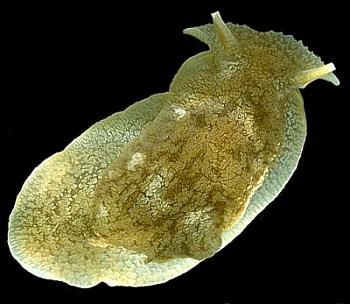 The very fate of Australia hinges on the shenanigans of slutty sea slugs. Ok, maybe not the fate of an entire continent, but certainly the unfortunate end of two dogs. The sea slugs, Pleurobranchaea maculata, inhabit shallow waters and occasionally wash up on beaches, which wouldn't be bad for anyone but the slugs. Except that the slugs are filled with the neurotoxin tetrodotoxin (the same as pufferfish and the blue-ringed octopus). You'd think the Australians would be used to little poisonous things, but apparently having 4 inch deadly slugs all over the beach is worrisome even there.
The key to determining why the slugs are increasing? They may be feeding on an invasive mussel, but that's not the focus of the study. According to Paul Rainey, the researcher leading a new study:
"We want to find out who the slugs are having sex with," Professor Rainey says. "Is it with their neighbors, or out-of-towners."
Share the post "Molluscan sexcapades cause unrest in Australia"