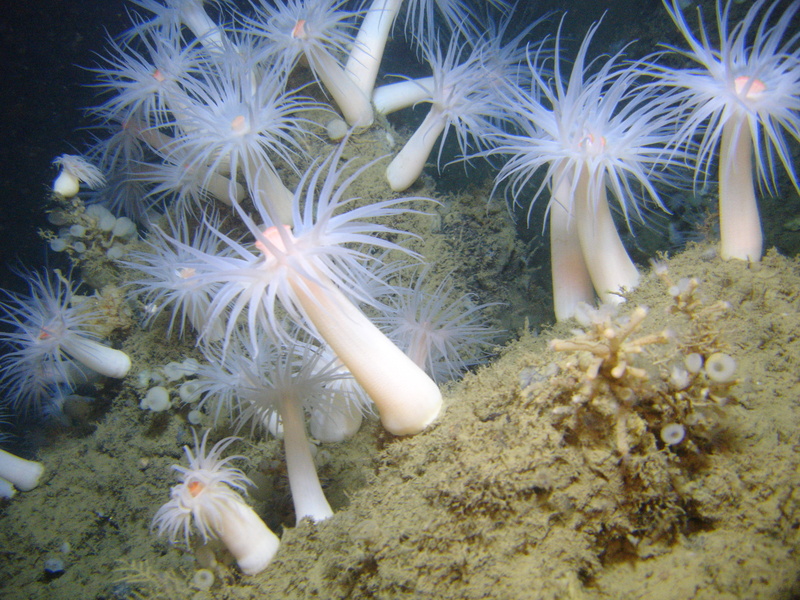 Actinia sp. is NOT one of our 27 coolest deep-sea species. Sorry, Mr. Anemone. You'll have your day. But for now, you're just another example of a hyper-abundant deep-sea animal we routinely shove out of the way to get to our real target, the rare matrix forming hard corals. Big oil just isn't interested in anemones. It's too easy to drill right through 'em. That, and they clone themselves by pinching off a piece of their own butt flesh pedal disk. So, they're gross.
This raw high resolution photo is my favorite of hundreds of Actinia (?) images from 300-500 m depth in the GoMx courtesy Lophelia II 2008: Deep water Coral Expedition: Reefs, Rigs and Wrecks and awesome Chief Scientist Dr. Erik Cordes. I'm trying to use Typepad's image compression feature to give it to you in high res, so you can use it on your desktop. Tell me if it doesn't work. I'll give a link.
Share the post "Friday Deep-sea Picture: Actinia anemones (10/10/08)"