Just because. Wearing something cephalopodaliscious? Take a picture and send it to me or leave a link in the comments and we'll put it up here. Every Friday at the Marine Lab is hereby Squid Day.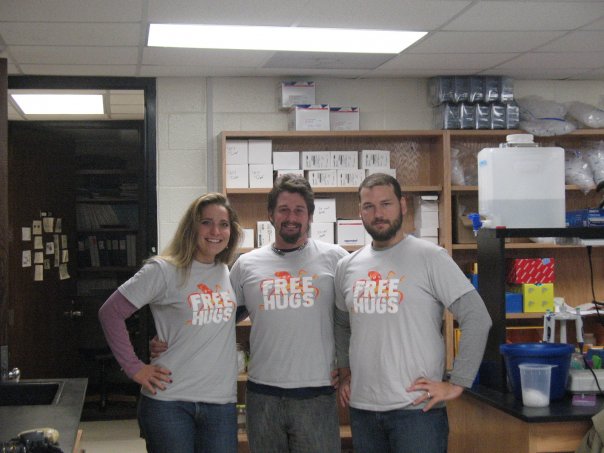 Thanks to Andrew and Linette for making Squid Friday's tentacularly awesome!
Close-up of t-shirt. Click on image to get your own free hugs squid shirt!