The force of natural selection towards parasitic lifestyle is powerful, because it has arisen so many times in every imaginable lineage.  For this Halloween and Accidently Parasite Week at #DeepSN, I offer the following marine parasites for your consideration.
Sacculina. You HAVE been assimilated:
Lampreys – because parasitism by invertebrates is for woossies.
For the ladies… Philometra (a nematode) will eat your ovaries from the inside out: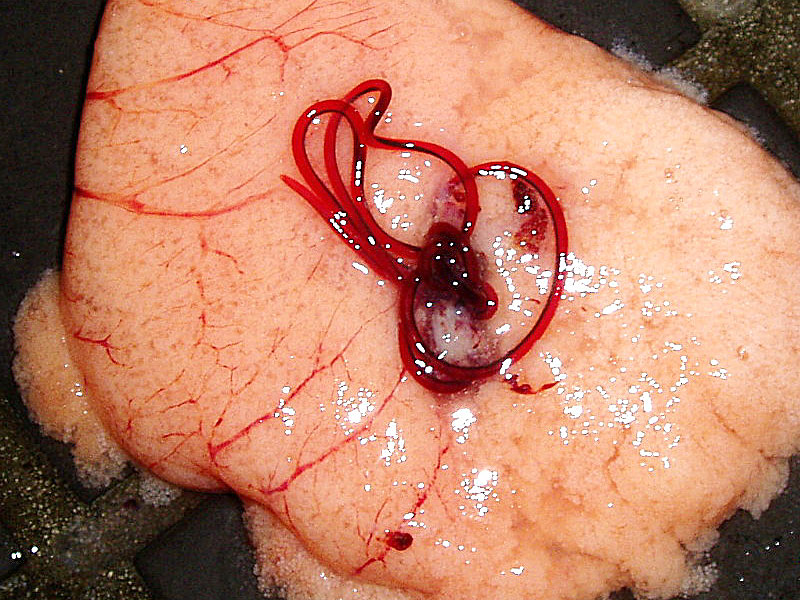 Pennelid copepods, because half a dozen toothbrush-sized copepods jammed in your bum just feels soooooooo good:
Tongue biting cymothoid isopods: because you didn't need that tongue anyway; it's not like fish can talk, AMIRIGHT??? :
Schistocephalus. I know, let's play "How many giant tapeworm larvae can we jam in a 2 inch stickleback?"!:
Diplostomum inside your eyeball.  What are you complaining about?  Nature gave you TWO eyes, TWO.
Anilocra. "Hey Gary man, you got a little something on your face":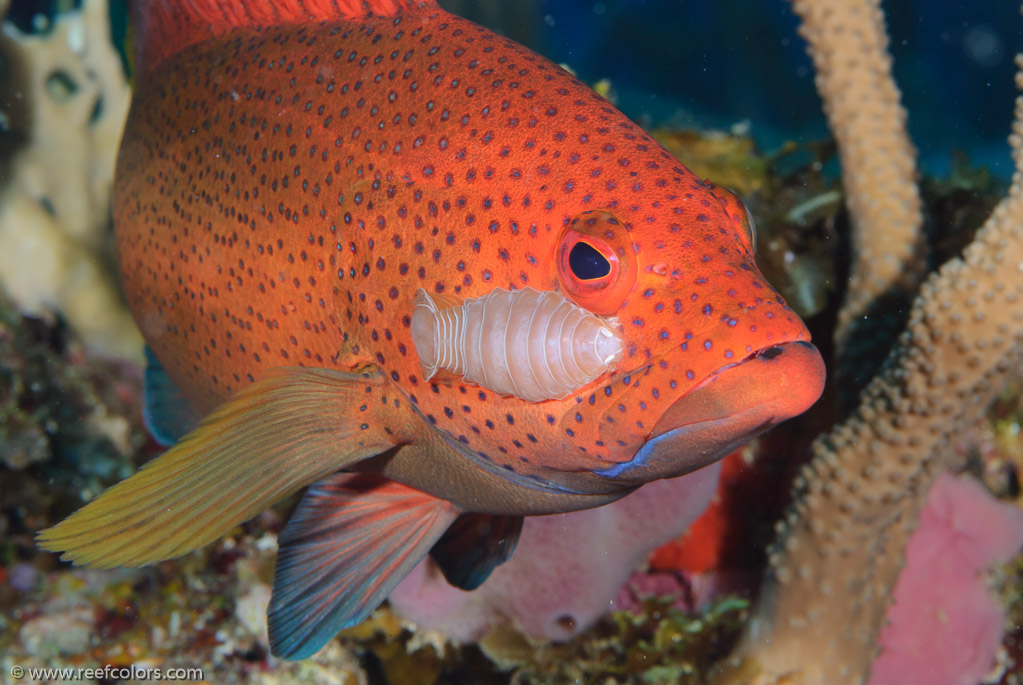 Cyamid amphipods:  Turning whale skin into the Grand Canyon since … well, since evolution
Siphonostomatoid copepods on a flatfish.  "I think there's something in my eye"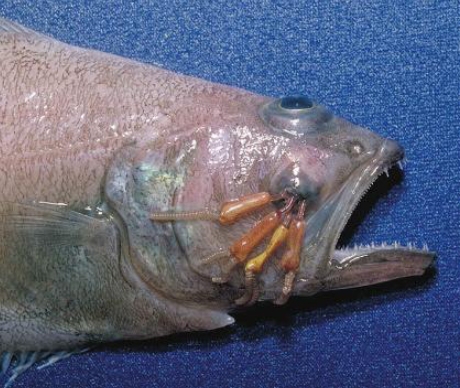 Lernaeenicus. "We're doing the eye thing now right?"
Pomphorhynchus. What, you DON'T have giant yellow worms in your rectum?